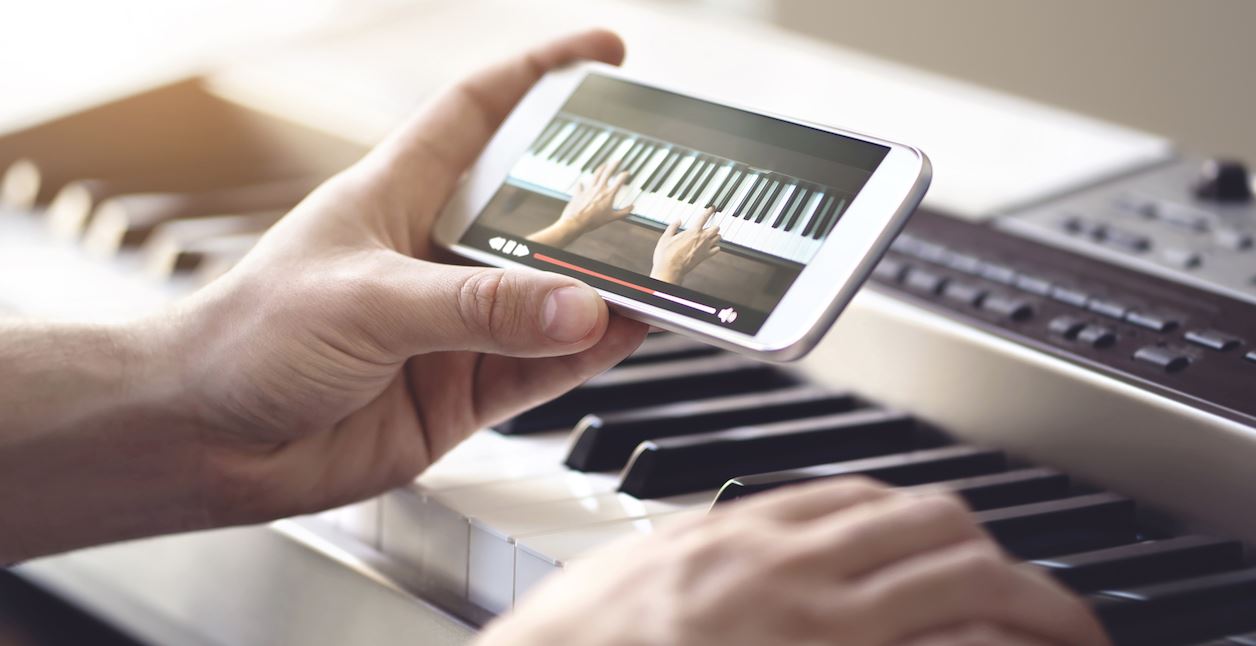 Learning Piano is a smart choice for many as it's much cheaper for many individuals. Joining a Piano class locally is much more costly and you need to give specific time daily which could be tedious for many working students. So, we have picked the top 5 Piano Classes online from more than 25+ Tutorials. These are the best we picked based on the Content, Reviews and quality of teaching. Each of the teachers of the course is highly professional with years of experience in playing and teaching the piano. All of the Tutorials are for beginners, Intermediate and advanced learners So, if you are new and never played piano then you can learn from the beginning. If you know how to play piano then you can take the course and learn advanced techniques and become a professional piano player.
5 Best Piano Classes, Lessons, Courses & Training Online [2023 Updated]
Pianofolall is the most popular online Piano course on Udemy and some other platforms worldwide. It is the most comprehensive course designed to take a complete beginner to an intermediate level in a very short time. Robin Hall the instructor of this course has a unique method of teaching that will start with popular rhythm style piano (think of artists like Lennon & McCartney, Elton John, Billy Joel, Barry Manilow, Lionel Ritchie, Coldplay, Norah Jones, and so on) which means you get to sound like a pro right from the start. You will slowly then expand step-by-step into Ballad style, Blues, Jazz, Ragtime, Improvisation, and creating your own melodies. The course is divided into 9 Straightforward steps with exceptional supplemental material, and each video is accompanied by a PDF that you can take a printout.
There is a complete PDF ebook at the end of each section. It's very important to learn from printed instruction as well as video so that you can explore more written material after you finish the course.
Key Points:-
You will learn to read sheet music AS you learn to play by ear
You will learn the absolute basic essential techniques that will allow you to play any song in any style – by ear!
Very easy to learn lessons and follow through with practice.
362+ Lectures divided into 10 sections.
Duration: 30 Hours
Rating: 4.7 out of 5
Course Link: Signup Here
The Course to learn Piano Fun way where you will learn to play the piano or electronic keyboard, music theory, read music, and start to improvise on the piano. The Instructor's name is Martin Cohen He is a jazz musician, piano teacher, and composer and he is teaching already more than 25 years. All the awesome things that you can expect in this course. First of all, you will learn to play a lot of songs, Secondly, you will learn music theory. But don't worry, this will not be boring, since the theory is explained in a very clear and detailed way with animations, and you will train the theory with interactive exercises. You will learn how to play ALL the chords that you need, to be able to read lead sheets and play any popular song you want. Actually, you could say that a whole piano chords course is packed inside of this piano course. Thirdly, you will learn how to read music so that you can easily play songs from sheet music.
Also here, you will train with interactive exercises and of course with songs that will go from simple songs to more and more advanced songs, so that you will finally be able to play with confidence from sheet music. And fourthly, you will learn how to improvise. You will learn a basic blues progression and you will start improvising over it using the pentatonic scale and the blues scale, both of which are used a lot in all kinds of popular music.
Duration: 30 Hours
Rating: 4.7 out of 5
Course Link: Signup Here
Luciano Alves will be your teacher in this course which probably will change your life. Music really has the property of transforming people's lives and life without music is like a blank piece of paper. If you want to start studying piano or are resuming your studies, certainly this course will help you achieve your goals. Here, you will learn piano and keyboards in an effective manner while, at the same time, enjoying yourself and you will be surprised to find that in a very short time, you will already be playing and expressing your creativity through music. He has been teaching for the last 30 years and I know exactly how to support the students to obtain success, regardless of whether their target is to become a great pianist or simply to have the pleasure of participating in the world of music. He is the founder of CTMLA School of Music, in Rio de Janeiro, where I teach piano, keyboards, theory, harmony, and improvisation. Many students who started with me have become professionals and at least seven of them have been attending his piano class for more than ten years.
The instructor has created six music methods that have been adopted by many schools, teachers, and music students. As a musician and an arranger, He participated in more than 60 albums and CDs for many artists. Even if you don't know anything about music, this is the perfect course for you. The course reveals, step by step, everything you need to know to play very well. The way the topics are presented here, you will quickly start playing your first songs. But, keep in mind that the secret of success at the piano is practising and perseverance. You need to spend 15 minutes to one hour a day studying. Everything else we will work on together. The method adopted here is more practical than theoretical.
Duration: 30 Hours
Rating: 4.7 out of 5
Course Link: Signup Here
Simon Curdles is the Instructor for this course he is a professional pianist and he will be your guide on this journey. So we'll all sort of curse for the short introduction then in the very first parts you will get acquainted with the instruments here you learn some basics, for example, health sitting right on the piano and how to hold hands right. And also you will learn the names of white keys and Black Keys and even your very first piano pieces in the second part you will learn how to read and understand sheet music. And it's also the basics of musical theory the parts. Is completely dedicated to popular music. So here we really are a lot of famous pop songs and also chords and progressions and much much more in the fourth part. You will learn how to play the piano and vapourize in such styles of music as jazz blues and even rock and roll in the fifth part you will learn.
One of the greatest tricks of B.S. and it's played by ear the six parts focus on classical music and a ruler for example Moonlight Sonata or Search March and also some other famous classical pieces and in the very last parts you will be able to expand your repertoire by learning plenty of famous pieces of different jobs. So after all why should you trust me with your time and your money?
Duration: 30 Hours
Rating: 4.7 out of 5
Course Link: Signup Here
Did you ever want to learn the piano but didn't have the time or did you have a burning desire to play but don't know where to start? This course will only teach you how to play the piano but you also show you top playing secrets on how to play the piano. You will love this piano course design perfect for both beginners and advanced players. After completing this course, you will be able to play any kind of music in any kind of style in any kind of key signature. The material in this course will give you a step-by-step guide to fully learning the piano
Duration: 23 Hours
Rating: 4.3 out of 5
Course Link: Signup Here
Top Online Piano Course List
Above we have discussed the 5 best Piano courses online that are complete and suitable for beginners to intermediate students. At Udemy you can get these courses at a discounted price of about $10 to $20 using Udemy Coupon which is linked to the course link. Just go through the link for the course and the discount will be activated.
| | |
| --- | --- |
| Course | Price |
| Pianoforall – Incredible New Way To Learn Piano & Keyboard | $12.99 |
| Learn piano or keyboard from scratch – Complete piano course | $11.99 |
| Complete Piano Course for Beginners (by ear and by score) | $10.99 |
| Piano Fastlane – From ZERO to HERO with Piano & Keyboard | $9.99 |
| The Complete Piano Course – Master The Piano | $15.99 |
Prices of the course are approximate based on the changing offers and your country. You can little variation in prices.