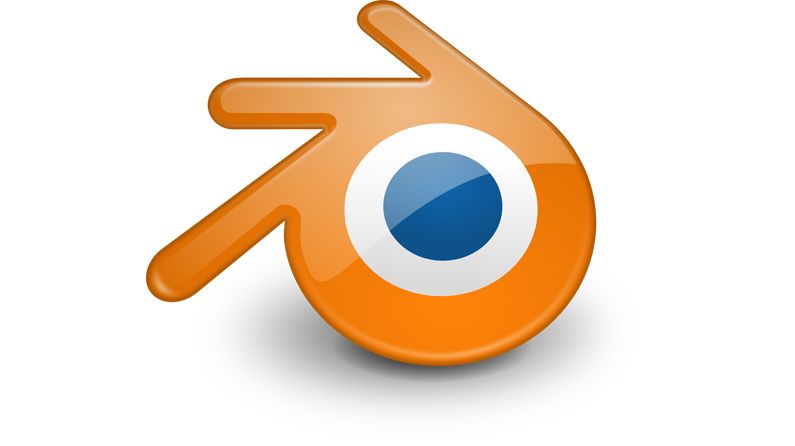 Blender is a free-to-use fantastic platform that enables you to design Quality Models, Scenes, Characters, and Any 3D Objects which then can be exported to any Game Engine, 3D printer, or any other compatible software. Learning Blender is quite challenging as it has a vast set of features and to learn it you should follow step-by-step tutorials. So, after searching and reviewing more than 20+ Online courses on Blender we have picked so many of the best available courses you can pick from to start learning Blender in 2022. We looked at Different Courses and compares factors like Topics covered, Number of Students, Number of ratings, Duration, and Price of the complete course.
7 Best Blender course for Beginners December 2022
Below is the list of Top Classes we have sorted out for the best learning experience for beginner to advanced students. We recommend you to enroll in the very first course if you are completely new and select few other complementary courses to gain extra knowledge. We have also added some online platform which offers a free trial to start learning and you can continue further if you like by selecting the proper learning plans. Every Course is Different than others as it's instructed by different Teacher and everyone have a unique style of teaching. So, even if the Course is very good some people don't like the style. But, no problem you can take a preview of the course and know about your instructor's teaching style. Now let's see what are the best Blender courses we choose from?
The Complete Blender Creator Course for Beginners is one of the best-sellers Courses on Udemy for learning 3D Modelling for Beginners. This Course has been best for years and is the most complete course instructed by the team of GameDev.tv Team, Rick Davidson, & Grant Abbitt. In this course, you will learn to use Blender and Understand its Interface, Understand the principles of Modelling and create 3D models with the Basics of animation. By taking this Tutorial you will learn to create your own materials, UV map, and unwrap your models.
The Course is rated 4.7 out of 5 by more than 44,000 students and more than 225,000 students already enrolled in this course and learned Blender Modelling.
Key Points
Very Detailed Course with over 36Hours of Video content which is divided into 10 Sections and 243 Lectures.
Follow a unique process for learning each of the models.
You will learn tons of stuff like creating assets for video games, Make unique 3D printed gifts, Design your House, car, etc and express yourself through 3D artwork.
Very Guide for complete beginners that will teach you all the modeling you need in one complete course.
The course is project-based, so you will applying your new skills immediately to real 3D models.
As the name suggests this is the most comprehensive complete Blender training course that everyone from beginner to advanced needs for learning Blender. Lee Salvemini, Chris Plush & CG Masters are the Instructor of this awesome course. The Blender Course for Beginners is rated 4.7 by more than 4500 students and more than 20000 students already enrolled in this course. With this course as a reference, you can confidently dive into Blender and Learn all the tools to create anything in 3D, and put it all into practice with step by step projects like modeling, shading, and rendering a 3D living Anyone interested in learning computer graphics or switching from another 3D software should try this course.
Key Points
The most comprehensive training course with over 46Hours of Digital Video Content divided into 19 Sections and more than 409 Lectures.
Instructed by 3 most experienced Trainers who have more than 10 Years of working and teaching knowledge.
This course covers the latest Blender version and keeps on updating video lectures according to the new releases.
The aim of this course is to make an expanded version of the blender manual that you can follow along at any time to learn 3D Modeling.
All course files are downloadable which are used in the lectures, complete with models, textures, and other resources.
If he wants to talk about our journey to becoming a professional 3D artist then the right course in this Blender introduction course you will learn from a balanced curriculum of theory and practice Everything you need to start your career with lessons fully developed with Blender. You will learn from the basics of the interface, object Creation, Polygon Modeling, subdivision, Texturing, Materials, lighting, mapping, Panting, rendering with Cycles and Animations. in addition to theoretical and practical lessons focused on each step of the learning process. in addition to theoretical and practical lessons focused on each step of the learning process.
your first project will be developed throughout the course of Blender for Beginner as we advance in the contents of the sections. we will create from start to finish the scene of these helicopters taking off. This scene is specially designed for you to boutique practice the concepts and tools learned in each section. And at the end of the course, we will develop the project on these animated the rabbit from scratch we will model all parts and configure the material in light of the scene and to take a step further We will see how to use blenders redefine to create a complete animation skeleton. After that, it's time to connect the rabbit model to the animation skeleton. Create these walk cycles and render the final video. so if you are completely new to the tree the world someone who wants to upgrade to the new interface
Rob Tuytel is your teacher and will help you in this course. We will start by install Blender from the website we download it and we install it and we open it and then we go to. So at the end of chapter two, we're going to grade a small die scene so we add some colors on these models and then we make a render in the Eevee render engine. Eevee is a new render engine. So I want to highlight it and show you what you can do with it. So when we complete chapter 2 we jump to chapter 3 and that will be a more advanced chapter So when we complete chapter 2 we jump to chapter 3 and that will be a more advanced chapter. We go to the note editor and starting to mix textures making them more advanced with roughness,
And in the end, you have an advanced material that we will use on our first model, a ruin because this course is about from ruin to Castle but we start with building the ruin and we applied material on it. And then we've finished when we're finished with chapter 3 we jumped to number 4 and Chapter 4 is the chapter where we go in to create our first environmental scene. So we start from scratch, and we build the building this whole environmental scene, importing the ruin.
Key Points
A very Big Complete Course with 66h our of Video lessons. The course contain 119 Downloadable recourses with 17 Sections and 418 Lectures.
You will learn Creating stunning unique environments, Organize your workflow to make large environment scenes.
Course comes with 30 day Money back guarantee.
Have you dreamed of making your own video game character, but are not sure where to start? Well, in this course Instructor will teach you the full character creation process using Blender, a free and super powerful piece of software. So we'll be making 3-D characters going through the whole character creation process, taking in reference images, designing your character, blocking out the character. Then we'll go into sculpting. You won't need to have a graphics tablet We would be doing it all with a mouse. We'll be unwrapping, texturing our characters and painting them, rigging them. So adding bones and making the move around with animations and then putting it all into our game. And this is a course suitable, whether you are a beginner or advanced.
We take you right from the early stages the whole way through. And Grant has a whole bunch of pro tips. He's going to give you based upon his experience. The instructor has been teaching game development and game art for more than 10 years, taught hundreds of thousands of students the magic of bringing their ideas to life. And he is teamed up with his buddy Grant and he picked up Blender around 20 years ago and has been teaching it for a long time. Now's a great time for you to be creating a video game character. So I hope you join us in the course. And let's jump in to get started.
Have you ever want to learn 3D sculpting while this course right here is perfect for you with over 30 hours of content? We're going to be learning everything we need to know about sculpting. we are going to be sculpting four different sculpt and learning the whole sculpting workflow from A to Z. We're going to be learning about sculpting anatomy wreaked, apologizing, unwrapping, texturing, animating, rigging and so much more. In the over 30 hours of content, we are going to be covering it all now.
Alex Corbat is the Instructor of this Course and for the last 10 or so years, he's been doing and teaching 3D arts animations to tens of thousands of people. He has over 30000 students right here on Udemy and several best sellers as well. In this course, we're going to be sculpting four different sculpts now with every sculpt. We're going to start with the reference image and then go from A to Z. Our very first sculpt is going to be this cool little fish here. And we're going to learn all about the different brush settings, brushes, and much, much more. We're then going to also learn about Rita apologizing and Rita, apologize, our fish right here so that we could then texture it and add in some colors. We're also going to be learning about normal maps, how to create normal maps, and using normal maps to add more detail to our sculpt.
Our second sculpt is going to be this cool creature sculpt right here and we're going to learn all about sculpting asymmetrical measures, how to sculpt with separate body parts so that we can have more control over our mesh and create this really cool creature. We're then going to build on our previous knowledge and learn more about the sculpt brushes, more settings so that once again we could create this really cool creature sculpt right here. We're going to learn about automatically reach apologizing so that we don't have to do it by hand. And then, of course, you've unwrapping and texturing our model right here, going to be using texture.
You want to learn 3D character animation, don't you? You want to learn how to animate characters how to make them move maybe even how to make them talk. In this course, there are about 30 hours of content over 150 videos, and through this course, we will be making several different characters. We will learn how to make them how to rig them or add bones to them so that we can then animate them. We will learn how to texture them or add materials. And of course how to animate them and even make them talk.
So this course is absolutely packed. It's an amazing adventure. The instructor's name's Alex Courtois and for the last nine years, he has been doing and teaching 3D animation in what's known as blender which is a free 3D program. He has several best sellers here on udemy with over 20000 students and I absolutely love to teach 3D Animation. This Blender course for Beginners is packed with 3D character animation madness. It goes from A to Z of 3D character animation and it's good for beginner-intermediate users or advanced. Our first character is going to be a long queue boy that we're going to animate and we're going to learn some of the basics of animation squashing and stretching and just having a lot of fun. Our second animation will be this little caterpillar here and we're going to learn all about animating along curves particle systems adding textures and materials and a lot more. It's really fun and it's going to be a cool animation. The third animation we're going to do is an animation with some mannequins. And this is really where we get into the animation using our matures rigs and textures and doing a lot of modeling as well we're going to be modeling and animating a whole scene. So this animation is pretty in-depth and it's going to be a really cool little film that we create by the end that you can be proud of as you can see we're going to create some rigs for two different characters. And like I said create a pretty full-blown-out animation along the way we're going to learn all about walk cycles.
We're going to learn how to switch different objects between characters. We're going to learn about depth of field as you can see right here to add a really cool effect to the Camera. And by the end of it, we'll add in some sounds add some music to our animation, and create a full-blown animation with these mannequins here.
Frequently Asked Questions
Can Beginners Learn Blender Online?
Blender is Easy to learn and You can start learning Blender Online from very trusted online Platforms like Udemy, Edx, Linked Learning, Skillshare & Pluralsight.
How long Does it take you to learn Blender Online?
The Beginner to Intermediate Courses on Udemy is about 40-50 Hours long, So, you can do an estimate of about 3 to 4 Months time to learn Blender online.
Which is the best online Platform to learn Blender Online?
There are many good online learning platforms but I recommend choosing Udemy as they take a one-time fee of about $10-to $20 and give you a course for lifetime access with free new lectures all the time.
Above are the 7 Best Courses to learn Blender online. You can use the Udemy coupon to get any courses at up to a 97% discount at a flat price of $10.